Remembering a Super Hero—-click to watch and have your life changed for the better!
OVER AND OUT!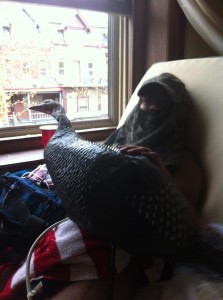 please watch this video—it will make you look at turkey hunting in a whole new way!  Share it with others so they know what we do can make a difference.
back ground info
Late last week at night we "roosted" a turkey so that Zachi, my hunting buddy could go on his turkey hunt. Zachi had been preparing to hunt with a crossbow but his 4th bout with cancer has him bed ridden and not receiving treatments any longer. So with that being said, we decided to bring the hunt to Z. He is on the 2nd floor of his home and the hunt was brought to him right in the middle of the city by stringing a decoy outside his bedroom window and allowing  him to nerf it to death. This turkey hunt story was brought to you because cancer exists but can't stop the will to hunt.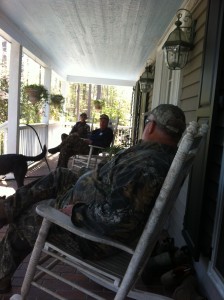 Growing up in the city always provided me an opportunity to sit on the steps and talk about the days events with friends.  Now that I spend time in the outdoors I find that same opportunity to share with friends and family even more special.  The stories told and the plans made are the memories that make hunting camp so special.  I'm humbled to be around such great people that share a passion for living and each other.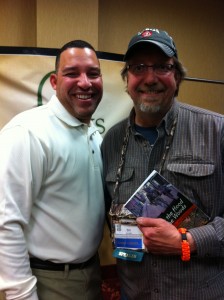 There aren't many people that are as qualified as Mr. Bill Konway in the world of photography.   I met Bill last year and have been not only a fan but anxiously awaiting another sitting with him.  He gives back to our kids by providing head-shots for me.  I am able to use the photographs for a variety of promotional purposes.  I have learned that a good head shot makes the most valuable first impression when meetings aren't being help in person.  Please check out Bill's work at billkonway.com and you will see why he is considered the best in the business!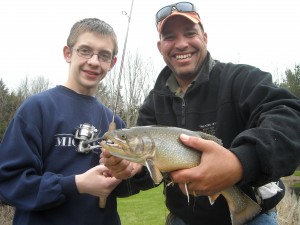 The Lehigh Valley Sportsman Show has named  John Annoni, founder of Camp Compass and 2 Million Bullets, the goodwill ambassador for this year's event.  "Having the show where I grew up and being able to give back to the event is a pretty exciting opportunity" said John.  "I'm looking forward to the show getting reestablished and fostering a new sense of caring for all involved." Continue reading "John Annoni Named Goodwill Ambassador" »
John Annoni is an educator in the Allentown School District, author, inventor and founder of Camp Compass.