There is nothing better and I mean nothing, than chasing gobblers with my son.  We enjoy the time away and competing against Mother Nature's wariest game bird.  The anticipation of what a roosted bird will do leaves the night usually short because of the excitement.  We don't always win and the days can be long, but the time we spend together makes turkey season worth it!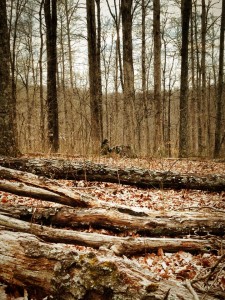 It's that time of year where I will spend countless hours waiting on that gobble from a love sick turkey.  It's an awesome time of year for me.   Baseball has begun, fishing season opens and so do the many conversations I have with friends about their experiences with turkeys.  Although  a lot of people think hunting turkey is easy I find the waiting for the season to open the hardest part of the process.   Have a safe season and hope to see you where the birds are hot and gobbling!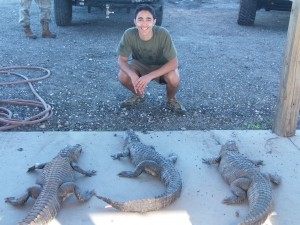 My son's getting older and I want him to reach out into the world as far as he can; with me by his side of course.  So before his baseball tryouts we were able to spend some quality time researching curriculum for the academy in Florida with  the guys from Apex Outdoor Adventures.  We spent the day being apprentice nuisance alligator trappers.  Not only did we learn a lot , we laughed a lot!  This trip would be a perfect reward for an older Academy student.  It's tryouts for baseball season and I am thankful for the time and learning we shared.
Before you watch the video:
"In some areas, alligator conservation has become so successful, the animals are now becoming a danger to pets and people.  They cannot be captured and released because they then become a nuisance somewhere else. The most effective means to control them is by hunting.  In fact, the animals then can become an economic benefit to communities and local conservation efforts through licensing, and other fees. Hunting = safe people, safe pets." john annoni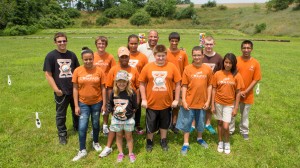 For those of you who know me, I consider myself much more than a "Black Guy".  I proudly proclaim that I amd Black, Italian, look Spanish and eat Chinese Food.  Recently, I was asked about minorities and gun ranges.
He's the article http://rangereport.org/increase-minority-participation-at-your-facilit   When it comes down to it I will help anyone experience the joys and discipline of hunting and shooting if they show the qualities of a good human.
I vowed after 20 years of giving my life to thousands of youth that my own son now would get the same.  I had an old timer tell me the shoemaker's kid story and I don't  think I ever been hit so hard with the realization that Landon is now a freshman and will be out of the house in a few years (maybe).  So I hope America understands if I replace some of my social media time so it can go to him.  Thanks America I'll still do my job, but with a little different approach in 2014.

It is always hard to believe that celebrities are just everyday people.   They too get encouraged and discouraged by the happenings in the world.  So imagine my surprise when we I got a call from Larry's charity manager Adrian regarding his affection for my efforts.  You can read about it here. Camp Compass Donation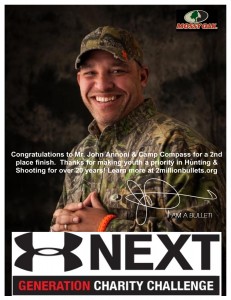 I'm not sure where the industry is on youth.  The  messages I receive are crossed; kids are important but not too important when compared to a critter. They are our future but not in our presence.  For over 20 years, I have made youth the priority not an animal or a gun.  I must say that I personally have not been invited to any national roundtables to discuss youth– even with my credentials, that far outweigh any man's in the country, when it comes to non typical children in the outdoors.  HMMM, puzzling to me with so many industry people caring about youth. So here I am outdoor industry, I just fought a national contest for you and I'm still confused about your seriousness when it comes to children.   Gut check time for us all!